Dome Auger Filling Machine
Dome Auger Filling Machine

Guangdong China
Dome auger filling machine is the new style of the auger filling machine,this machine is very popular with foreign customers and have very good sales.
Compared with the flat-top model,the dome in addition to the core technical design, the dome model more focused on the appearance design,make the machine look better.
Dome auger filling machine adds blasting and nanometer oil spraying,thus improving the hardness and damage resistance of the product surface,color resistance,corrosion resistance.
Dome auger filling machine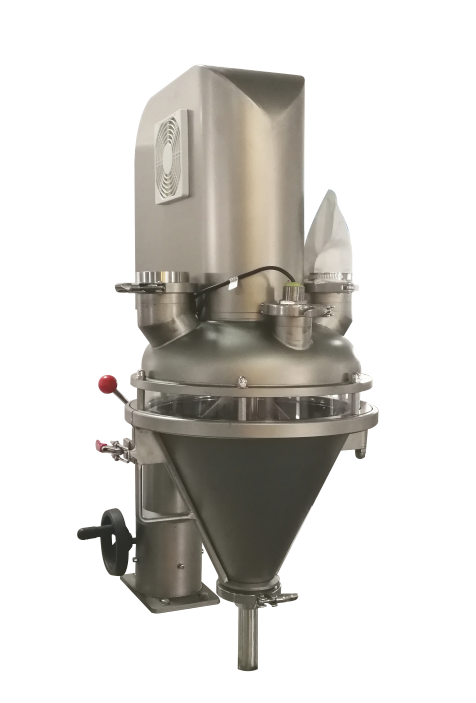 Product description:
Can complete filling, measuring and other work, suitable for powder and fine particles packaging.The silo can be opened horizontally and can be disassembled without tools for cleaning. The servo motor drives the screw. The whole machine is made of stainless steel.
Product application:
fine powder filling
All 304 stainless steel;
1, appearance technology: spray sand, spray nano oil (improve the surface hardness and damage resistance, resistance to color, anticorrosion, nano oil is mainly anti fingerprint, easy to clean, oil repellent and water repellent, anti scraping, environmental protection)
2, double inlet, to meet the multi angle feeding, the equipment can be placed flexibly.
3,fully enclosed protective cover,effective dust revent,protect the motor.
Product parameters:
| | |
| --- | --- |
| Model | JA-50 |
| Hopper capacity | 50L |
| Package weight | 50~5000g |
| Packing accuracy | ±1%-0.5% |
| Fill rate | 30-120time/min |
| Power | three-phase220~415V |
| Total power | 1.9KW |
| The whole weight | 60kg |
| Whole volume | L900×W500×H800mm |
Options:
1、PLC man-machine interface electrical cabinet
2、The pneumatic valve the stanch device
3、Nitrogen filling device
4、High-precision materials and proximity switch.