Food Powder Packing Machine
Food Powder Packing Machine

Guangdong China
Food Powder Packing Machine,can be combined with the screw metering unit, can be packaged powder category of various products.For example: flour, flour, soy powder, milk powder, pepper powder, ice cream powder and other food powder.
It can measure a very large number of powders, and a wide range.
Food Powder Packing Machine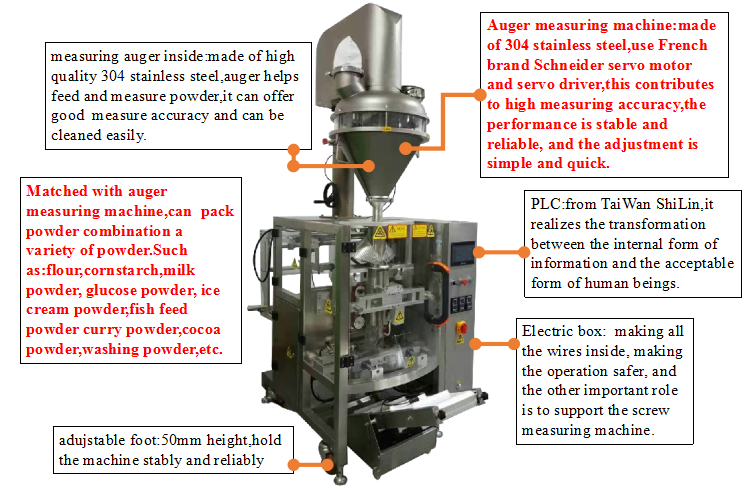 Product description:
This automatic packaging machine can be used in combination with auger metering machine and spiral vibrating feeder. Fully automatic packaging from the top to the package.The whole machine is made of 304 stainless steel, which meets the requirements of food hygiene. The collar type shaper is used. The bag type is perfect and beautiful. A variety of packaging models for customers to choose, to achieve the diversity of packaging, improve the practicality of the machine.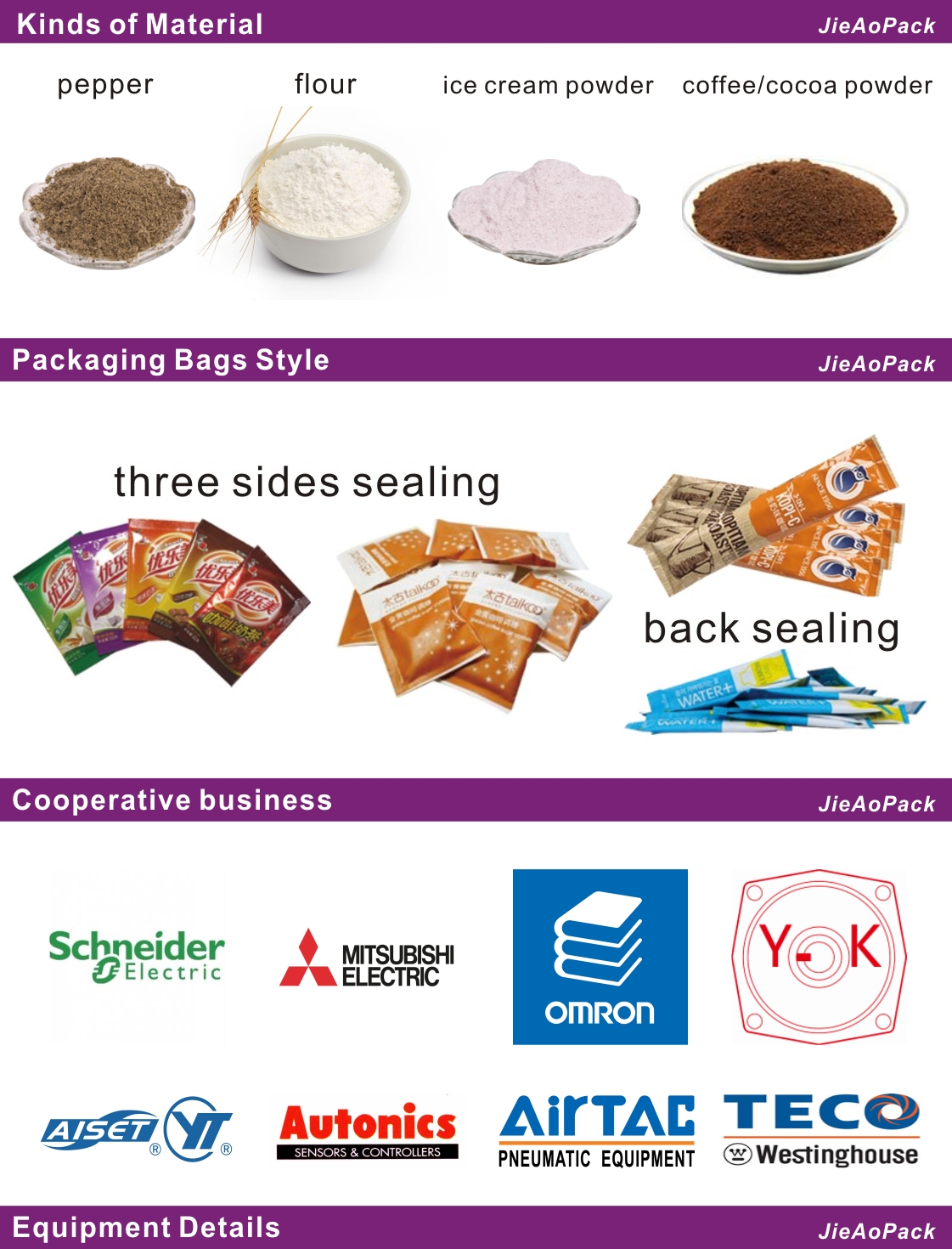 Selling point:
1. Automatic completion of filling, metering, bag-making, sealing, cutting, hot pressing, batch number, punching and cutting corners, etc. During the packaging process; no need to adjust the photoelectric calibration position.
2, frequency conversion electrical machine bag, high-speed operation, intelligent control system, Chinese and English LCD display screen.Only setting parameters can accurately control the operation of the system.
3. Heat sealing device can control the uniform heating of the edge of the bag, and the upper and lower sides can adjust the temperature separately.
4, replace the cutter can achieve a glyph, decorative pattern cut off, a glyph connected cut off, cut bag stable and reliable bag, simple operation, can be configured with a wheel type printer, row dozen batch number, shelf life, etc