Powder Auger Weighing Bag Divider
Powder Auger Weighing Bag Divider

Guangdong China
Powder Auger Weighing Bag Divider is also the semi-automatic series filling packing machine.The biggest charateristic is the machine can clip the bag.
The machine's silos are modular transparent,also can open the silos horizontally,the man-machine interface,the PLC the load module conrol.Servo motor driving screw 304 stainless steel,to adapt the manual bagging,bottles,cans,boxes,and filling.
Powder Auger Weighing Bag Divider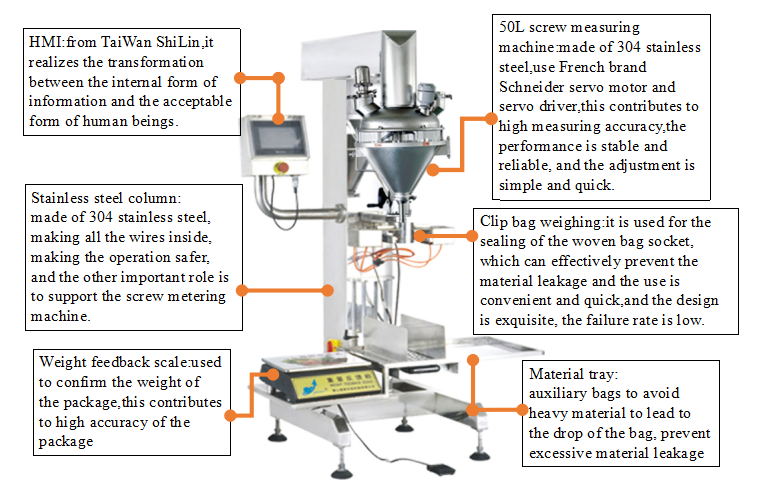 Product description:
The machine can clip bag,the machine mainly designed for the super-fine powder which is easy to dust and the packaging requirements of high precision. According to the signal given by the weight sensor under the container, it can complete the work of filling, measuring and lifting at high speed.
CE certificate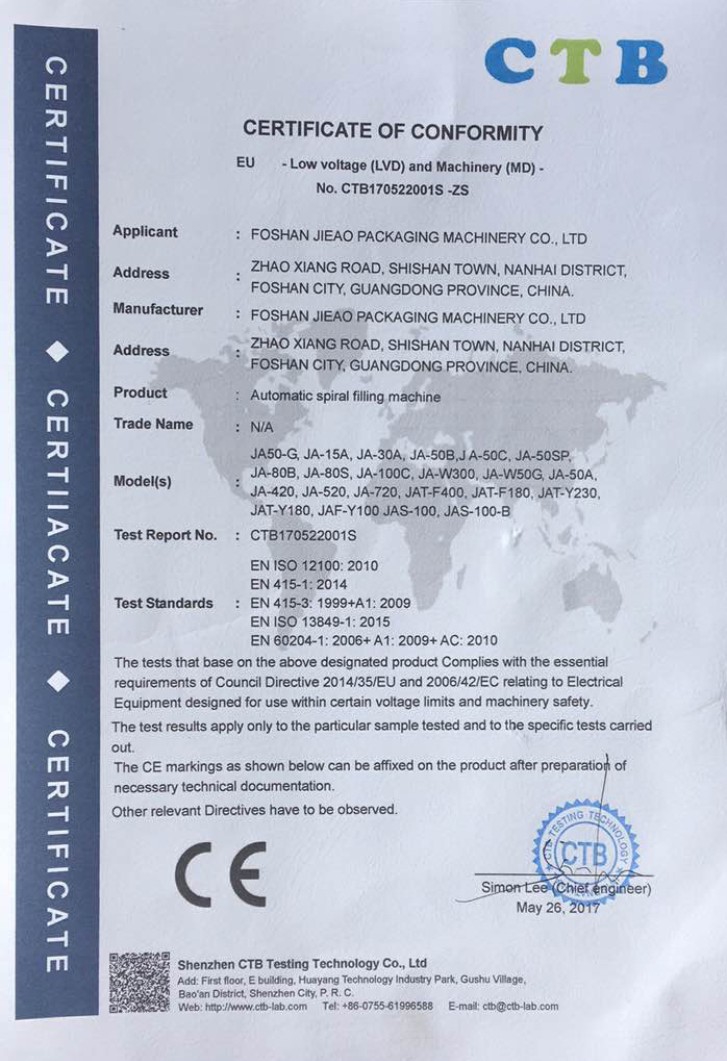 Product features:
1、Belong to semi-automatic series fill packaging machines;
2、Made of high quality 304 stainless steel,servo motor drives screw;
3、PLC controls the weighing module;
4、uitable for the manual bagging,bottles,cans,boxes,filling.
Product application:
Used for quantitative weighing and bagging of large size powder.Especially suitable for fine powder, super fine powder and high adhesion powder additives, zeolite powder, graphite powder, caulking agent, carbon powder, fire extinguisher dry powder, other super fine powder, and powder with high precision packaging requirements.
Why to choose JieAo
1.Optimized design: satisfy the dosing requirement and easily to accomplish your package requirement.
2.Patent technology:twin screw dosing,the top class in China,fast feeding speed and accurate dosing accuracy.We focus on the design and manufacture of the tiny powder and tiny particle dosing equipment.We have a full range of system accreditation and our production is well sell abroad.
3.Very nice appearance: the process of the surface treatment and appearance is originally from Germany.